SKI battery sales target lowered by 10% for the whole year
SKI battery sales target lowered by 10% for the whole year
Like LG Chem and Samsung SDI, SKI's performance in the first quarter of this year was not satisfactory.
SKI recently said that due to the global spread of the new corona virus has brought a heavy blow to the new energy vehicle industry and led to a decline in demand for power batteries. The company plans to lower its battery sales target for this year from the previous target of 2 trillion won (about 11.58 billion yuan) by about 10%, or about 10.42 billion yuan, compared with 690.3 billion won (about 3.99 billion yuan) in the same period last year.
Compared with last year, SKI's planned battery sales this year has more than doubled, showing its full confidence in the growth of the power battery business. However, judging from the current market situation, it is more difficult for SKI to achieve its goal.
In fact, SKI's revenue in the first quarter has been directly affected by the epidemic and caused huge losses.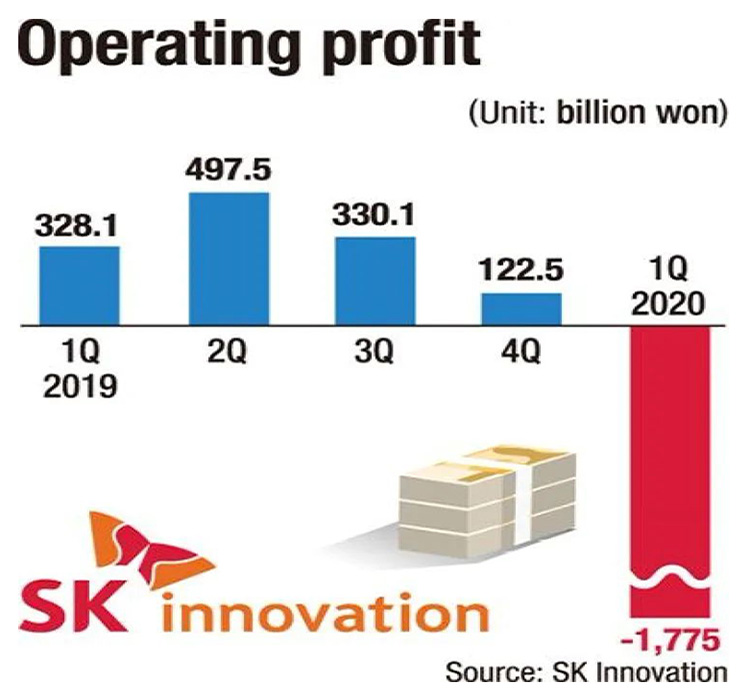 SKI said that the company's huge losses were mainly due to the plunge in global oil prices and the epidemic of the new coronavirus, which led to sluggish domestic and foreign oil demand and led to huge losses in inventories. And SKI expects the company's refining profits to remain weak in the second quarter.
However, despite lowering its annual sales target, SKI said it will not reduce its investment in the battery business.
Reported by Zoe Zeng
2020-05-10