The 6th G20-Lithium Battery Summit will be held in October 12
The 6th G20-Lithium Battery Summit will be held in October 12
Abstract: The 2nd meeting of the 6th G20-Lithium Power Summit will be held on October 12th at Shangri-La Hotel, Jiangsu Province. The meeting was hosted by China Aviation Lithium Battery Co. Ltd. The theme was: Pressure, Power, Force and Endurance.
The strategic judgment of the G20-Lithium Power Summit member companies brainstorming is the bright light for the development of the lithium battery industry. In the past few years, as a G20-lithium summit that runs through the industrial chain, it has made forward-looking research and constructive response ideas for industrial development at key moments. Therefore, the G20-Lithium Power Summit Bulletin has become an important basis for decision-making in industrial chain enterprises.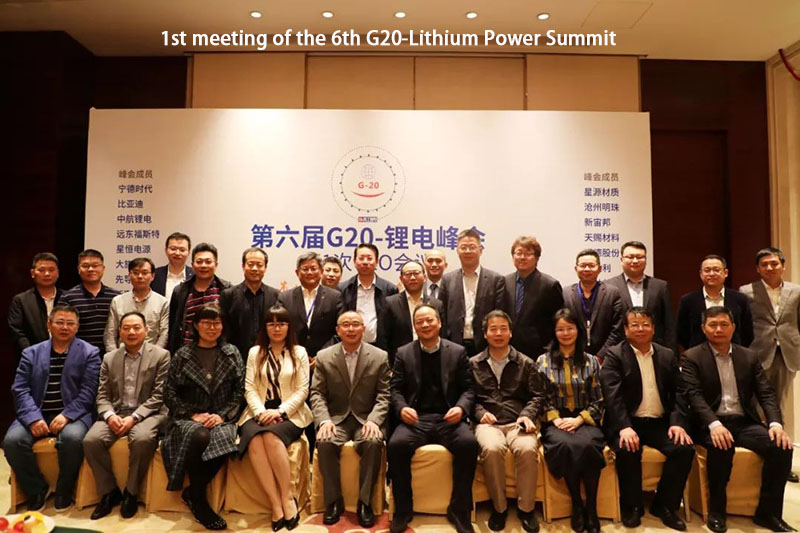 Summit topic focus
Power battery field:
Changes in market competition after the return of Japanese and Korean companies
The path of cost reduction and the difficulty point
Potential risk and opportunity space for power battery companies overseas (Europe, Southeast Asia)
High-nickel system battery large-scale loading schedule
Market space and product demand for emerging applications such as energy storage, light vehicles and ships
Improve battery safety, battery companies' requirements for materials and equipment suppliers
Key battery material field
Supply safety and compliance of cobalt, nickel and lithium
After the high nickel formula is differentiated, the cooperation mode between battery companies and cathode enterprises changes.
The diaphragm industry integration curtain opened
Giant head of the negative
Electrolyte enterprise market competition "moat"
Risk control of materials companies overseas to build factories
Battery Equipment and manufacturing
Equipment company "living law" in the era of low profit
Domestic customer choice and abandonment
Product extension strategy for lithium battery equipment companies
Joint development of equipment enterprises based on segmented package mode
Process innovation and equipment upgrade for key processes such as lamination, lithium replenishment, and drying
Contact: Ms.Lika (Sales)
Email: sales@aotbattery.com
Phone: 0086-19906035385
Skype: sales@aotbattery.com
Web: www.aotbattery.com