Brief introduction
Oil seal mute planetary ball mill is a necessary device for mixing,fine grinding,small samples prepared,dispersion of nanometer, R&D of new product and small batch production for high tech materials.
The equipment with small volume,comprehensive function,high efficiency,low noise which is the ideal device of obtaining micro-particle research samples used for research and development institute,collages and universities,entire laboratory.
The samples could be ground under vacuum state with using the vacuum ball mill jars.
It is widely used in geology,mineral,metallurgy,electronic,building material,ceramic,
chemical,light industry,medicine,beauty,environment production,tea and so on.
According to the processing requirement to set the rotation speed and alternate time of forward and reversal rotation and set the total grinding time.
Feature of oil seal mute planetary ball mill
1.Patented oil seal mute technology and gear drive core technology(gear running in the oil tank ),noise reduced by 50%,increase service life more than 2 times
2.PLC frequency conversion control:the inverter has the protection of undervoltage and overcurrent, and has the memory after the power off, so it can protect the motor.
3. With own design for precision gear drive instead of original belt drive,such as belt easy to slip and unstable speed.
4.Suitable for dry/wet/vacuum/protective atmosphere/low temperature/high temperature mill.
5.Ensures the Homogeneity and repeat-ability of the experiment.
6.It can solute the problems for the deposition and sticking of some materials and four samples could be obtained with different sizes in one experiment.
7.Low center of gravity, stable performance, compact structure, convenient operation, safe and reliable, low noise, no pollution, low loss.
8.The device is equipped with a safety switch, which can avoid the equipment running after opening the safety cover, and avoid a safety accident;
9.When carrying, there are universal wheels to push and run;When operating, there are universal supporting feet for stable.
10.V bayonet mount with automatic gear lock, easy to install and disassemble, easy to loosen, safe and reliable, simple and easy to use, delicate design and beautiful shape.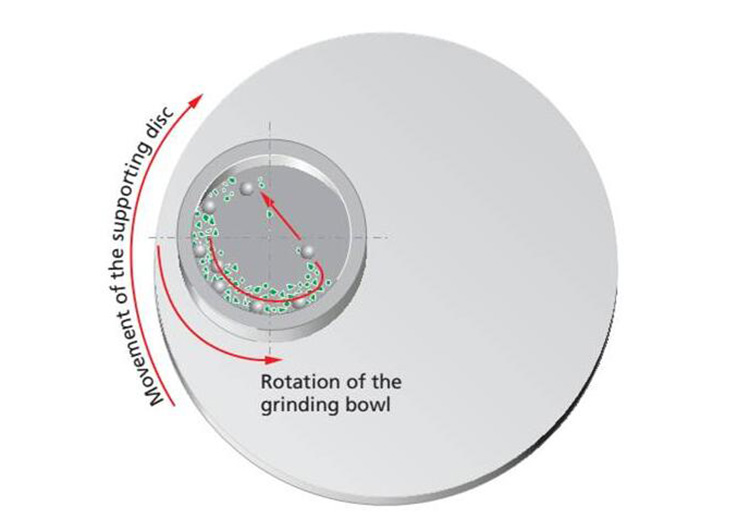 Working principle:
Oil seal mute planetary Ball Mill has four ball grinding tanks installed on one turntable.When the turntable rotates, the tank axis makes planetary movements,The balls and samples inside the jars are impacted strongly in high speed movement, and samples are eventually ground into powder. The ball mill can use for dry and wet grinding and also can mix products of different granularity and materials.
Working mode: Two or four ball milling jars working at the same time and the maximum sample loading amount: Volume of ball milling jar 2/3, feeding granularity:soil material≤10mm other material≤3mm discharge granularity: the minimum can up to 0.1um (i.e. 1.0 *10mm-4).
Model

Oil Seal Mute Planetary Ball Mill AOT-PBM-0.4L

Source voltage

AC110V/220V 50/60HZ

Total power

0.55KW

Warranty

One year limited with lifetime support

Voice processing

Oil seal mute processing technology

Ball milling tank volume

100ml*4

Milling tank materials

Metal material: 304 stainless steel, cemented carbide (YG8)

Nonmetallic material : ceramic/corundum/alumina, zirconia, agate

High polymer material : nylon, polyurethane, ptfe

Ball mill medium

Stainless steel, ceramic/corundum/alumina, zirconia, agate, cemented carbide

Max charge of tank

No more 1/3 of the volume

Filling materials size

Crispy material is less than 10 mm, other less than 3 mm

Single tank fill quantity

100ml tank with 33ml material

Output material size

Min 0.1um

Grinding mode

Dry/wet/high-energy alloying grinding/vacuum/cryogenic grinding,

last two model need customized

Max continuous working time

72 hours

Rotation speed

0-900r/min

Revolution speed

0-450r/min

Speed ratio

2:1

Dimension

600*400*500mm

Weight

60kg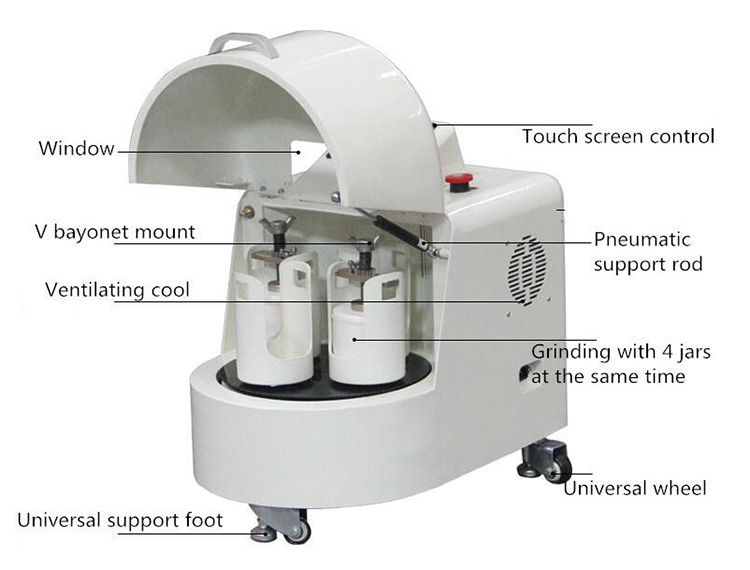 Material of milling jar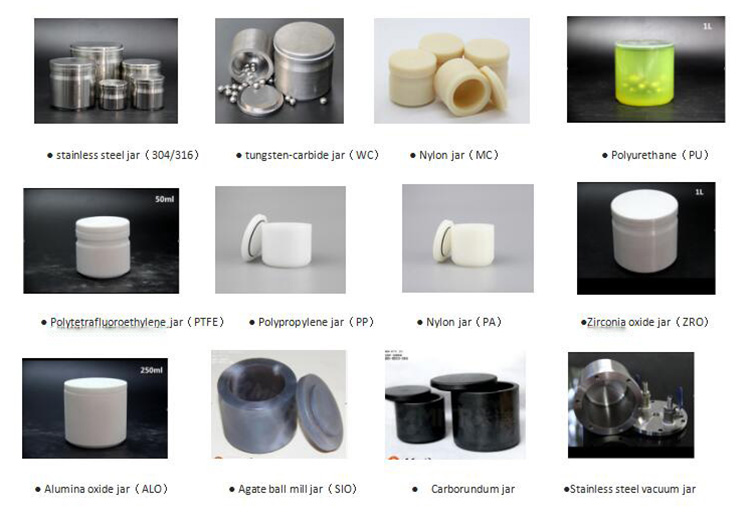 Material of ball