Lithium-ion Battery Electrolyte 1Mol LiPF6 with EC DEC DMC
1.Electrolyte,mainly used for lithium battery, according to different types of battery and different use environment, it can be customized .
2.Due to the chemical property you must operate this electrolyte in vacuum/inert gas and dry circumstance to avoid any moisture, please contact sales person to get the information of glove box.
Electrolyte Salt: 1 mol/L LiPF6
Organic Solvent: EC+DMC+DEC = 1:1:1 in volume (the rate of solvent can be customized)
Minimum Package: 1000ml or 1KG
Max. Voltage: 4.5V
Three protective layers packing for shipping and storage:
electrolyte in a Al bottle which is corrosive-proof, then Al bag vacuum packing, carton box external packing withconton
| | |
| --- | --- |
| Appearance | Colorless and transparency |
| Chromaticity | <50 Hazen |
| Moisture | ≤20ppm |
| Free Acid (HF) | ≤50ppm |
| Density | 1.20±0.03g/mlat 25 degree |
| Electrical Conductivity | 7.4±0.5mS/cm |
| Chlorine (Cl) | <1ppm |
| Sulfate (SO4) | <10ppm |
| Potassium (K) | <10ppm |
| Sodium (Na) | <10ppm |
| Calcium (Ca) | <10ppm |
| Iron (Fe) | <6ppm |
| Lead (Pb) | <5ppm |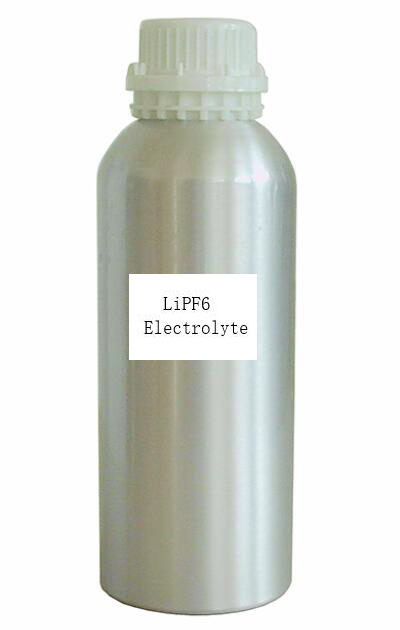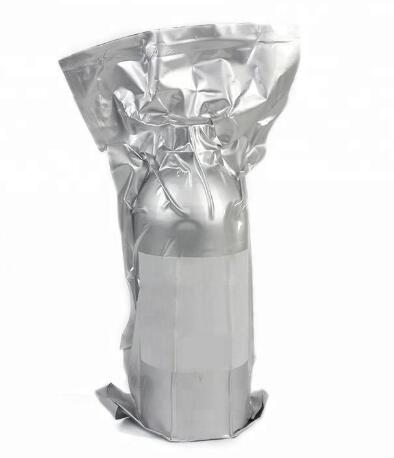 Lithium ion battery electrolyte notice for use
1.Please use it in a dry environment, the moisture is less than 20ppm, No open flames.
2.Please wear the suitable protective equipment when you use it, body contact is not allowed, in case of accidental contact, please rinse with plenty of water in time.
3.Storage condition: Temperature less than 25 degree centigrade, relative humidity less than 60%, avoid high temperaure, open fire, direct sunlight.
4.Please do lab test before you put other material in the electrolyte, to ensure the performance of product.
5.Please use it during the warranty period.