Problems In The Assembly Process Of Coin Cell Battery
General coin cell batterycasel models include CR2032, CR2025, CR2016, etc. CR2032 battery cases are often used in laboratories ( the diameter is 20 mm, and the thickness is 3.2 mm)
A set of CR2032 battery case includes: negative case, shrapnel, and two gaskets. The basic steps of assembling a button battery include: pulping, coating, drying, cutting, and assembling.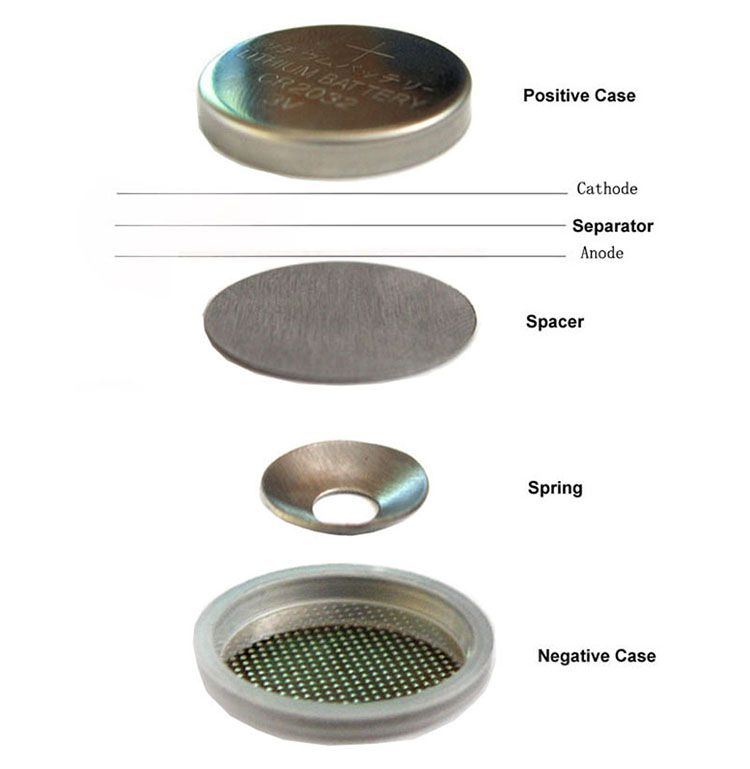 After the battery is assembled, there will be some problems during the test. The following are possible problems and some explanations.
(1) Reasons for low open circuit voltage
A. The burrs of the pole pieces pierce through the separator, causing the battery to short-circuit;
B. During the battery assembly process, the positive and negative poles are shifted, causing a short circuit;
C. The steps of pressing the battery are wrong, causing the battery not to be assembled tightly, and the positive and negative electrode shells of the battery are virtually connected to the positive and negative plates, causing a short circuit.
(2) Large electrochemical impedance
A. The amount of conductive agent added is not enough;
B. The porosity of the diaphragm is small, so that the lithium ions in the electrolyte cannot pass through smoothly;
C. The electrolyte is decomposed, and the lithium salt in it is reduced.