8 Channel Battery Analyzer for Coin Cell Battery Testing
1. The battery tester is according to the international standard design, battery tester each channel has an independent constant-current source and constant-voltage source. It is used to test rechargeable( Lithium-ion battery,Ni-MH battery, Ni-CD battery and polymer battery, etc.).
2. Battery tester's internal electrical power supply uses the high efficiency switching power supply, the energy conservation effect remarkable, each power tube has the independent protection circuit, guarantees the Equipment works with safety and reliability.
3. Measure adopts four wire method, decrease contact error, increase measure precision.
4. Battery tester each channel is independent; With high efficient cooling system, Equipment can work 24 hours with full load.
Item

Technology parameters

Model

AOT-BTS-5V50mA Coin cell tester

Input Power

AC 220V±10% 50Hz

resolution

AD:16bit;DA:16bit

Input Resistance

≥10 GΩ

Input Power

25W

Voltage

Constant Voltage Range

25mV~5V

Discharge Min Voltage

0V

Accuracy

±0.05% of FS

Stability

±0.05% of FS

Current

Per Channel Current Range

Range1:25uA-5mA , Range2:5mA-50mA

Accuracy

±0.05% of FS

Constant voltage cutoff current

Range1:10uA;Range2:0.1mA

Stability

±0.05% of FS

Power

Per Channel Output Power

0.25W

Stability

±0.1% of FS

Time

Current Response Time

1ms (0-Full Range)

Step Time Range

≤(365*24 )hour/step,

Time Form Support 00:00:00(h、min、s、ms)

Data Recording

Record Condition

Minimum Time Interval: 100ms

Minimum Voltage Interval: 10mV

Minimum current interval:Range1:10uA;Range 2:0.1mA

Record Frequency

10Hz

Charge

Charge Mode

Constant Current Charge、Constant Voltage Charge、

Constant Current and Constant Voltage Charge、CPC

End Condition

Voltage, current, relative time, capacity -△V

Discharge

Discharge Mode

CCD、CPD、CRD

End Condition

Voltage、Current、Relative Time、Capacity -△V

Pulse

charge

CCC, CPC

Discharge

CCD, CPC

Min Pulse Width

500ms

Pulse number

A single pulse step supports 32 different pulses

Automated Switch

Automated switch from charge to discharge for each pulse

End Condition

Voltage, Test Time

Cycle

Loop Measure Range

1~65535 times

Max Steps Per Loop

254

Nested Loop

Nested loop Function,Max Support 3 Layers

Protection

Software Protection

Power-down Data Protection

Off-line Testing Function

Setting Protection Condition,Setting Parameter:Low Voltage limit、Upper Voltage limit、Low Current limit、Upper Current limit、Delay Time

Hardware Protection

Additional Anti-reverse Protection Model

Channel Features

Constant Current Source and Constant Voltage Source with Independent pairs of Closed-loop Structure

Channel Control Mode

Independent Control

DCIR testing

Support

Voltage and Current Testing Sample

4-wire connecting

Noise

<85dB

Database

MySQL Database

A Means of Communication of Upper Machine

TCP/IP Protocol

Data Output

EXCEL、TXT、Graph

Communication Interface

Ethernet Port

Per Unit Main Channels No.

8

Dimensions

250*200*60(mm)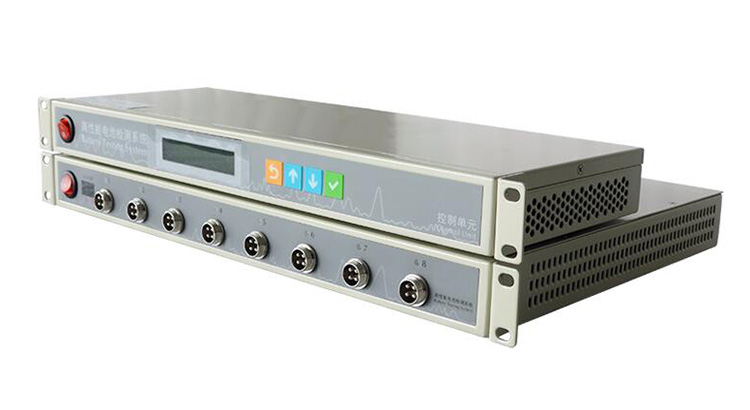 Optional Clamps for Battery Tester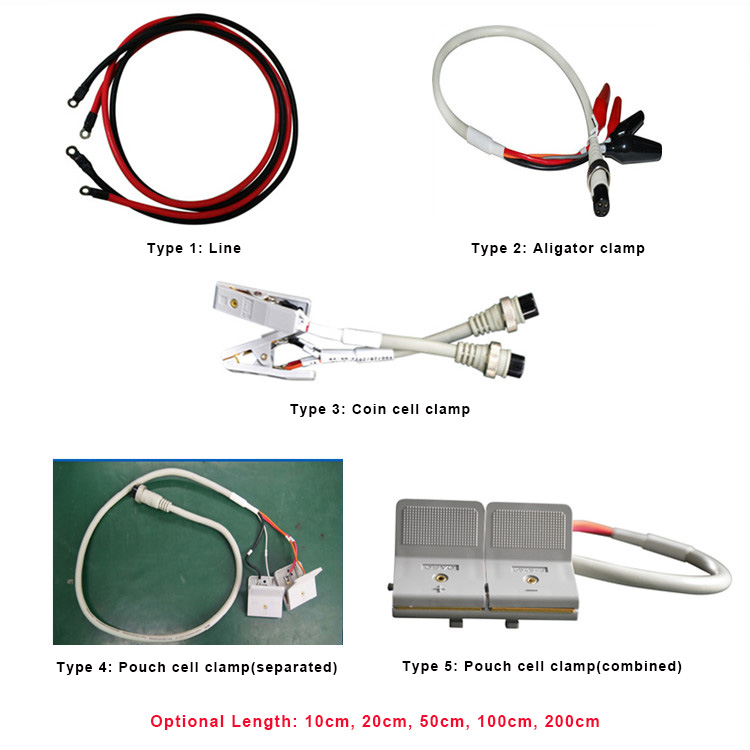 We can supply racks for easily placing battery testers, please contact us for more information.