20 Channels 18650 Battery Automatic Sorting Machine Deliver to Hungary
20 Channels 18650 Battery Automatic Sorting Machine Deliver to Hungary
This 20 Channels 18650 battery automatic sorting machine is a nice equipment for battery pack factory, the sorting speed could reach to 7000pcs/hour, with barcode reading function, the capaciry can also up to about 6000pcs/hour. It is almost the fastest one in the market.
Our client is from Hungary, they require to equip Hioki 3561 battery tester and install Keyence SW-1000 barcode scanner. With these two famous equipment from Japan, the quality of machine is reach to a high level.
Thanks for the trust from Mr.Gyorgy, after 35 days conmunication and parameters confirmation, we finally made a deal in manufacturing special sorting machine to him.
Today the equipment is ready and picked up by his own shipping agent, check picture below: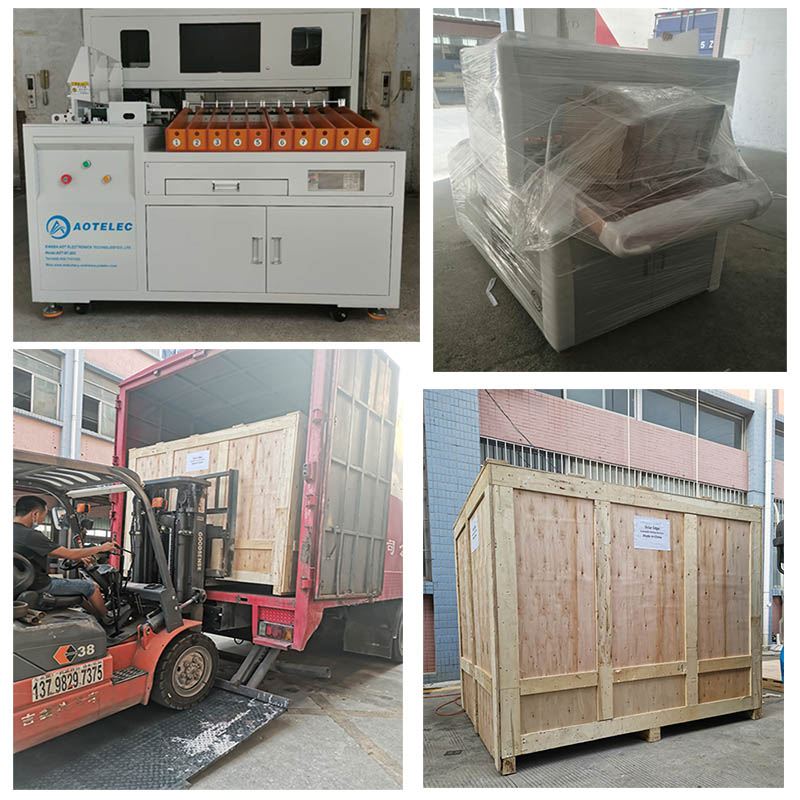 If you are also in lithium ion battery pack manufacturing, i think we can have many topics in battery sorting machine, battery spot welding machine and battery aging machine / battery tester etc.
Welcome to inquiry: sales@aotbattery.com
AOT Battery Company
2020-7-14